IHFA Virtual Stock Judging – The Results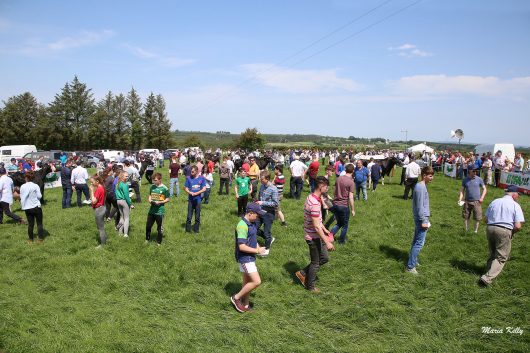 It's the moment you've all been waiting for. After all your dedication and study, its the overall results of the IHFA Virtual Stock Judging.
The IHFA Virtual Stock Judging began on the 5th of June and concluded last Friday 17th of July with the final Judge's reasons by Hefyn Wilson, (Tregibby Herd, Wales), and class results. With four classes of heifers and cows to judge from four top-class herds – Clonpaddin, Crossnacole, Hallow and Lisnalty – there has been a great response and great participation from you all.
So, to the overall results of participants in all three age categories. Top 10 placing for under 16 and 17-26 years, top 20 for the over 27 years category.
Drumroll, please…..
| | | |
| --- | --- | --- |
| OVER 27 YEARS OVERALL PLACINGS | | |
| Aidan Garvey | Co. Down | 1891 |
| Steven Nagle | Co. Cork | 1801 |
| John Watson | Co. Wexford | 1779 |
| Anthony Kealy | Co. Wicklow | 1771 |
| Kathleen Watson | Co. Wexford | 1749 |
| Brian O'Reilly | Co. Cork | 1749 |
| John Moore | Co. Offaly | 1747 |
| Emer Kennelly | Co. Kerry | 1735 |
| Francis Sherry | Co. Monaghan | 1719 |
| Diarmuid Murphy | Co. Cork | 1717 |
| Roy Cromie | Co. Donegal | 1711 |
| Ashling Murphy | Co. Kilkenny | 1697 |
| Michael O'Sullivan | Co. Cork | 1691 |
| James Lyons | Co. Limerick | 1691 |
| James Egan | Co. Kerry | 1677 |
| Linda O'Sullivan | Co. Cork | 1671 |
| Sylvia Helen | Co. Cork | 1667 |
| Padraic Greenan | Co. Monaghan | 1667 |
| Barry Grennan | Co. Laois | 1655 |
| Mike Laffan | Co. Limerick | 1649 |
| | | |
| 17 - 26 YEARS - OVERALL SCORES | | |
| Stephen Shannon | Co. Cork | 1721 |
| Claire Hannan | Co. Limerick | 1597 |
| Majella McCarthy | Co. Tipperary | 1595 |
| Kayla Tarpey | Co. Galway | 1595 |
| Ava Kelly | Co. Kerry | 1591 |
| Ronan O'Mahony | Co. Kerry | 1529 |
| Jack Walsh | Co. Kerry | 1274 |
| Jane Mooney | Co. Wicklow | 1224 |
| Jane Hannan | Co. Limerick | 1214 |
| Colin Grennan | Co. Laois | 1170 |
| | | |
| UNDER 16 - OVERALL SCORES | | |
| Aimee O'Donovan | Co. Limerick | 1769 |
| Sarah Shannon | Co. Cork | 1649 |
| Nora O'Carroll | Co. Kerry | 1589 |
| Des O'Carroll | Co. Kerry | 1437 |
| Bill Hannan | Co. Limerick | 1324 |
| Zoe Greenan | Co. Monaghan | 1304 |
| Will Jones | Co. Wexford | 1302 |
| Kate Jones | Co. Wexford | 1250 |
| Anne-Marie O'Sullivan | Co. Cork | 1234 |
| Thomas Frawley | Co. Limerick | 1234 |