IHFA AGM 2018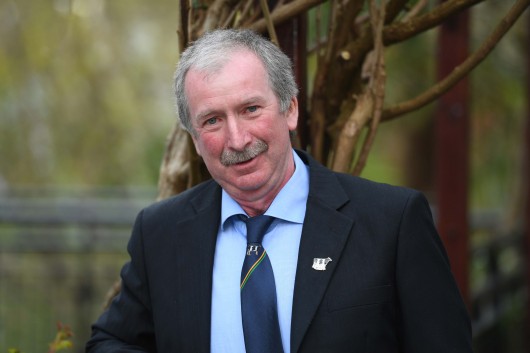 The Annual General Meeting of the Irish Holstein Friesian Association (IHFA) took place in the Ballyroe Heights Hotel, Wednesday 2nd of May.
This marked the inauguration of Peter Kennelly as President of the Association. Peter is the first ever Kerryman to serve as President of the IHFA. Fellow Kerryman Robert Groves held the role of President of the Irish Friesian Breeders Association (IFBA). Peter and family farm the Akeragh Herd of pedigree registered Holstein Friesian cows in Ardfert, Co. Kerry.
In conjunction with the AGM, IHFA hosted a special tour to the Kingdom. Firstly, the group taking in the impressive Dairymaster facility in Causeway. This was followed by a visit to the Maunsell family's Maunsell herd of pedigree registered Holstein Friesians based in Abbeydorney.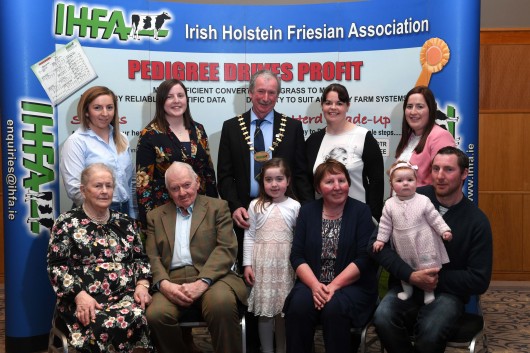 There was a great turn out for both the tours and the AGM. The Kerry Friesian Breeders Club were in strong attendance to lend support to Peter and his family. Its a great honour for the Kennelly family and it's also a very proud achievement for the club that Peter was elected as IHFA President.
An interview was conducted with Peter and family on Radio Kerry and can be heard here, from 13 minutes.
IHFA Board of Directors 2018

President
Patrick Gaynor
President Elect
PJ Kelly
Chairman
Peter Ging
Director of Finance
Paul Hannan
Board Members
William Horgan
John Horgan
Victor O'Sullivan
Garry Hurley
Patrick Gaynor
Philip Kinnane
Tommy Screene
Padraic Greenan
Leo Nulty
Richard Whelan
Robert Shannon
Sean Faulkner
Graeme Taylor
John O'Sullivan
Padraic Murphy
John Kiersey
PJ Kelly
Joe Doran
Paul Hannan
Peter Ging