Emerald Expo 2018 – ENTRIES NOW OPEN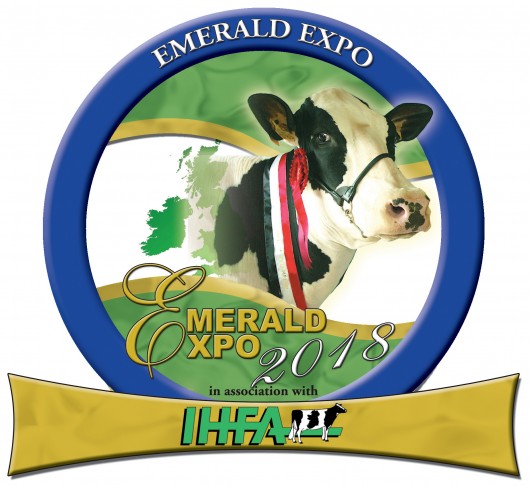 The Showing Season is set to kick off with Emerald Expo 2018. This All-Breeds Dairy Show will take place yet again in the Virginia Show Centre, Co. Cavan on Saturday 28th of April.
Entries are now open for Emerald Expo 2018 with 19 cattle classes and 6 Championships up for grabs. Last year's Supreme Champion, Hallow Attic Christina VG89 went on the win the National Livestock Show in Tullamore and was recently crowned IHFA Champion Cow of the Year.
There are also three handling classes for the Young Members. These are the keen, next generation of future breeders. This is the first show to gain points in the Showmanship League 2018. The Showmanship League continues throughout the summer, culminating in the final at the National Dairy Show, Millstreet in October.
For those entering for Emerald Expo in either cattle or handling classes, the prize schedule is available here and entry forms here. All entries must be received before Friday 30th March.
Send completed and signed forms to cgriffin@ihfa.ie or FAO Celine Griffin, IHFA, Clonakilty, Co. Cork