Bluetongue
Get the facts – protect your herd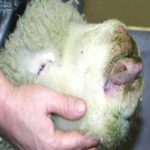 There is currently a threat of a bluetongue incursion into Ireland.
No single risk mitigation measure can cover all possibilities.
Both national and stakeholder risk mitigation measures need to be in place.
How does is spread?
The following image explains the spread of bluetongue from vector midge bites. Bluetongue can also be spread through contact with infected animals. This is most often the case. Cases of transplacental transmission have also been reported
Cases of tansplacental transmission

Recent cases in France of calves born blind and dying within a few days.
PCR positive for bluetongue virus in vector free season suggests intra-uterine infection.
Ongoing since 2016.
2-15% calves infected in affected herd
History and spread in Europe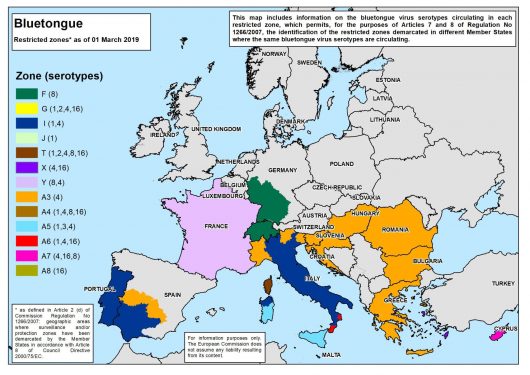 Bluetongue expansion in recent decades
Incursions into Europe from eastern Mediterranean or North Africa
BTV-8 (thought to be sub-Saharan origin), emerged in NL in 2006 resulting in the largest European outbreak and costs >$2 Billion
BTV-8 re-emergence in France in 2015 (?undetected maintenance since 2010/11)
BTV-8 now spread to Switzerland and Germany
S and E Europe continue to be affected by the circulation of both established and newly introduced BTV strains
Strains commonly undergoing re-assortment
Risk of Bluetongue incursion into Ireland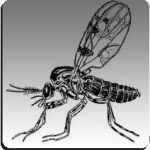 The two main sources of Bluetongue are from
Biting midges (Culicoides) and
Infected animals imported from BT +ve areas. This is the most likely route.
Be aware that they're are no clinical signs
Animals certified as vaccinated may have Bluetongue virus in their blood
Two recent instances of imported animals with evidence of BTV in their blood being imported into Ireland
Very similar cases in UK
3 consignments since Oct 2017
One with positive in NI and animals from same consignment going to Ireland also
Animals imported from France
To have an outbreak there must be evidence of virus spread
Luckily winter time when problem animals imported
Extensive surveillance was required to show that there was no evidence of spread
How would an outbreak affect Ireland?
In a country the size of Ireland, the effects of an outbreak would be felt throughout much of the country. Attempts to control the outbreak could be felt for up to a radius of 150km.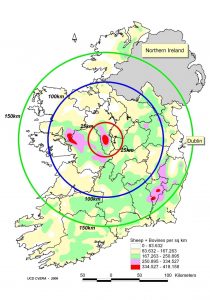 Control Zone
20 km
6,000 holdings
0.6 m animals
Protection zone
25-100 km
54,000 holdings
4 m animals
Surveillance zone
Total 150 km
96,000 holdings
8 m animals
How to mitigate the risk of contracting Bluetongue in your herd?
Don't import from BT area unless really necessary
Reputable source
Liaise with RVO well in advance and keep RVO up-to-date
Seek extra assurance by accredited pre-export PCR test
Import in vector free season (mid Dec – mid March)
On arrival, keep any imported animals isolated and indoors until they have been tested for BTV by DAFM and have returned a negative test result.